Digitally Converting Photo Prints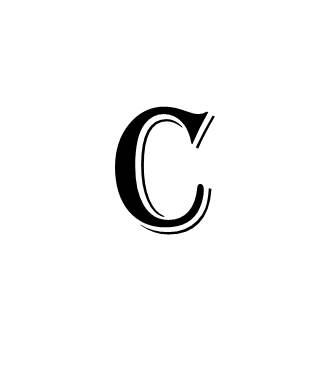 Collectionaire Team
Most photos you've taken since about 2000 are probably in digital form. But your photos before then are most likely found on film strips, slides and prints. Sitting with a box of old photos and needing to get them digitized can seem a daunting challenge. It doesn't have to be. You really have two options. First is to use one of dozens of third-party services to scan your photos and videos into digital formats. The second is to do it yourself.
Important General Info
All of the following conversion options will work, but in each case, here's what is important:
Photo Resolution - You want images to be ideally scanned at 600 dpi (dots per inch) and never less than 300 dpi
Photo Format – There are generally 5 Types of Digital Image Files: TIFF, JPEG, GIF, PNG, and Raw Image Files. The highly-used JPEG (or JPG) format is generally fine, but this format degrades with each successive edit. So be careful and always keep the original. The TIFF and PNG formats have lower loss of data when editing, but some photo-play sites will not accept these formats for viewing, and the file sizes can be much higher. So JPG is usually fine for general photos unless you plan to edit the photos. And if it's truly a one-of-a-kind print, we'd definitely suggest the highest quality TIFF or PNG formatting possible for a high-quality digital original.
Using Third Parties
There are dozens of companies focusing on converting photo prints to digital files. Many will send you a pre-sized, pre-addressed box to fill with photos and videos, and they'll return the originals with your photos and videos on a disc or thumb drive. Some will even put them into their own cloud storage for backup and access.
(Note – if they have their own cloud service, you'll want to make sure the cloud photos and videos can be shared or moved to another cloud service. With several services you'll have to go to their website to see your movies, which are not sorted or well-described. You'd be better off to request that your digital photos and videos be placed on a thumb drive so that you can choose the cloud service where you wish to store them.)
At this point, Collectionaire is not recommending any specific services. A web search for "photo digitizing services" will return you a long list of options for consideration. Several big-box retailers will also provide this service.
Using a Scanner
A few years ago converting a photo to a digital file would have absolutely required a scanner, and it's still the best if you want the highest quality conversion. Our suggestion is that if you are scanning heirloom photos, use a scanner at 600 dpi to get the best results.
Using a Smartphone
One drawback to using a scanner is its slower rate of converting photos. If you need to move faster, or if you're at a location without a scanner and want to get a copy of a print photo, the new smartphone cameras can do a generally acceptable job if you set up the shoot correctly. Three key items to consider: light reflection, a flat subject photo, and a steady hand.
Make sure originals are as flat as possible and that the light comes from, ideally, multiple sources that will not reflect in the glossy photo. If possible, set up a small "studio" where there's no glare off the original photo. When set, simply hold the lens of the smartphone at a distance of about 6 to 10 inches above a standard 4" x 6" photo. Make sure the corners look square. It sometimes helps to view the screen with just one eye to best square camera angles. In short while you'll get the hang of it!
There are a couple of new scanning apps that you might play with, and here are a couple:
Google PhotoScan is an interesting new app that uses your camera to create a digital scan with automatic edge detection, perspective correction and smart rotation. But the resolution is less than ideal. We find it great for taking a photo of an image or document that is behind glass and hard to get access to, but not necessarily for most scans.
Photomyne is a paid app that allows you to take a photo of an album and have the app create individual files of the photos on the page. You can also create albums. If you like it and use it, you can still use Collectionaire to organize the resulting photo albums.
Finally
A web search for "Digitizing Photo Prints" will return some helpful articles. Or here are a couple of good sites to perview to give you a better idea of the best ways to approach this:
FamilySearch.org - Six Steps to Digitizing Your Family Photos
https://www.familysearch.org/blog/en/steps-digitizing-family-photos/
PC Magazine - Get Organized: Scan Your Old Photos