Apple Photos vs. Google Photos: Apple Wins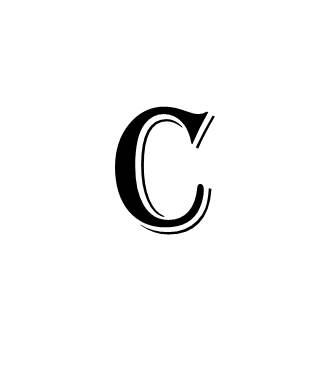 Collectionaire Team
Both Google Photos and Apple/iCloud Photos are great photo management services as they compete for pre-eminence in storing your photos. Both allow you to automatically upload photos from your phone to the cloud, thus freeing up phone storage and allowing advanced features like facial and location recognition.
We believe Google Photos is the easier of the two services to work with, but Apple has one feature that we believe gives them an edge in creative execution. That feature is that of quickly creating beautiful slide show movies that include customizable music and adding a "Ken Burns effect" to your photos.
To explain what this is, both Google and Apple allow you to take a series of photos and videos and combine them into a slide show with music. But whereas Google's movie process inserts the photos and videos together in a static position, the photos and movies in the iCloud movie are always moving slightly.... panning, zooming in or out, etc.. It really makes a huge difference. Apple also allows a cool title that appears over the opening image. The downside to using apple is that you have to work a bit harder to share it with Collectionaire, but we'll show you how.
The other big advantage to Apple is that creating a Google Album and a Google Movie are separate efforts. They do not connect. With Apple, they do. Create an Album and then you can create the Movie version with one click.
Creating an Apple iCloud Photos Album (iOS 12)
Open the Photos app and click on the Albums tab at the bottom
Click the "+" at the screen top for a New Album
Add a title and save
Scroll through your photos and select those that you wish for the Album (hint – the top left arrow allows you to move to a higher level viewpoint to more quickly navigate to an event or time period)
When done, select done
Your Album now shows on the second row of your Album page. Sharing is a bit trickier, but here's how…
To Create a Movie
Click on your Album in the My Albums page. You'll see the title with the photo thumbnails below.
To the right of the title, click on the right-facing arrow.
You now have the photos in the bottom half of the screen and a video of your Album in the top half (note… it seems you must have at least 8 photos or so for a slide show/movie).
Clicking the video will show a beautiful little slide show with music even of the most mundane photos. Pretty impressive.
When finished, you see descriptive terms under the photos. The first line is for your selection of music (Gentle, Chill, Epic, etc.). The second is for the length of the show.
If you want a deeper edit, click Edit in the top right.
Now to get a share link for the movie to add it to Collectionaire, when in this same edit screen, click the forward icon in the bottom left corner. Here you can send it by email or message or a number of option. What we do is save it directly to Google Drive by hitting that icon.
Here's an quickly-made example of the end product:
https://drive.google.com/file/d/1xXCsw0xGbTPVk4yIg4y5ZPskNf_d8UJM/view?usp=sharing