Best Cloud Photo Storage Sites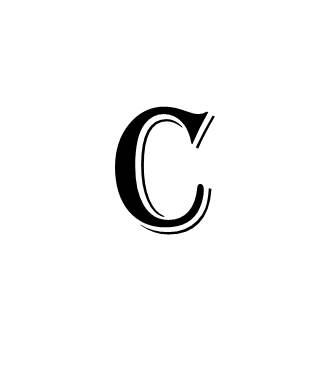 Collectionaire Team
There are as many opinions for cloud sites that will store and share your photos. Here some of are our favorites and their costs as of March 2020, with added focus of how well they "share" photos and photo albums, which is core to use with Collectionaire.
We believe Google Photos is best
We've been testing four photo cloud sites for two years and we've come to the conclusion that Google Photos is the best photo site to recommend to users who have not started down this path.
Google Photos is far from perfect. It doesn't handle the metadata well (dates, descriptions, etc. embedded in each photo). And some users are concerned about Google and privacy, but most tracking by Google is done via Gmail and Chrome browser, so we're less concerned about our photos. Here's a good article: Is using Google Photos private?
Here's are a few of the reasons we recommend it:
Easy to add to your phone and upload all photos and synchronize on all connected platforms
Free unlimited storage for all your photos (limiting size of a given file to 16 megapixels)
Full size photo storage if you purchase a Google Cloud subscription
Lots of smart AI features such as facial recognition and auto-generated albums
Added benefits for use with Collectionaire:
Super easy to create and add to Shared Albums for indexing in Collectionaire
Google Photos albums provide a thumbnail photo for your Collection pages
Other Good Photo Sites (in our order of preference)
iCloud Photos - iCloud is obviously used by tens of millions of users and works very well with Collectionaire.
Great facial recognition and AI features
Great presentation
Great automatic backup of photos and syncing on all connected platforms
Fantastic slide show algorithm which we see as the best single feature of any cloud photo app
Less good
It takes a few more steps to create Shared Albums for use in Collectionaire
It won't provide a preview thumbnail image and needs to be created separately (but quite easy once you do a few).
Poor handling of photo metadata
Flickr - Flickr is an excellent photo storage site that works very well with Collectionaire. It has all the basics…
Great presentation of photos and albums
Good sharing and provides thumbnail and share links
Less good
Primarily designed for professional photographers rather than private family use.
No facial recognition or other AI features
Organization makes it sometimes difficult to manage
Cost: If more than about 1000 photos, you'll need a Pro account, which is about $50/year as of this post.
Amazon Photos – Seems nearly identical to Google Photos. We simply haven't been testing it long enough to delineate features.
SmugMug – SmugMug has many great features, as noted below. For Collectionaire we have only one concern. Collectionaire uses "Share Links" to albums (called Galleries in SmugMug) and SmugMug is the only cloud photo site wherein if you change the location of the Gallery, the share link also changes. So unless one has a great system (and we do recommend such in our help section SmugMug – Creating Galleries and Share Links), this can negate some of the value of Collectionaire.
On the positive side, in SmugMug
One can easily "mimick" their nested folder structure found on a computer or hard drive by simply dragging folders into the Upload area.
Very easy to create Galleries (their term for Albums or Shared Albums) and link these albums to Collectionaire.
You can also easily move or copy images from one Gallery to another. And there are many other great features.
Other Cloud Storage Options
For your photos, we highly recommend using a site dedicated to photos, such as those noted above, rather than a general purpose cloud storage and sharing site such as Google Drive, Amazon Drive, DropBox, Box, etc. While some of these sites are the best sites for managing your home movies, they do not have the rich presentations and photo-centric features of those sites noted above.