Best Cloud Photo Storage Sites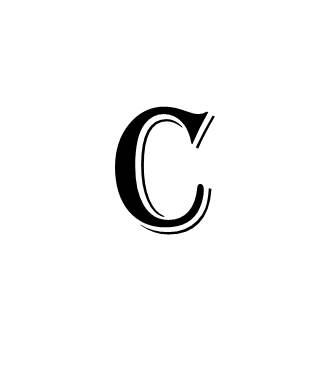 Collectionaire Team
(Updated January 2021)
There are many great cloud sites that will store and share your photos. Here some of are our favorites and some of their costs as of late 2020, with a primary focus of how well they allow you to curate your photo collection and then create and share photos and photo albums, which is core to their use with Collectionaire.
Importance of Correct Metadata
Metadata is the digital photo version of writing a date and other info on the back of a printed photo. This information is important for a legacy collection where you'll want your descendants to know proper dates and people in your photos. Photos taken with a mobile phone camera after about 2010 likely have the correct date. But those that were scanned from earlier prints require you to enter a date (use approximate dates if actual dates are not possible) to make certain they are sequenced correctly in any cloud app. You may add other information desired.
Some cloud sites like MemoryWeb, Forever, and Apple Photos allow you to add or edit this information within the app, and it is then embedded in the photo, which is fantastic (as noted below). So you need to be a bit less concerned prior to uploading to these sites. In other cases, such as with Google Photos, you can change the "date taken" or "capture date" within the app; but while this changes the sort date in the app, this data is not then embedded in the actual photo if it is then exported from the app.
Our Suggestion: We believe Google Photos is Best Overall for Easily Curating Your Photos
We've been testing photo cloud sites for several years, and while most all of the photo cloud sites work very well with Collectionaire, we've come to the conclusion that Google Photos is perhaps the best site to recommend to users who have not yet started with a cloud photo site. It's a robust, easy-to-use site with remarkable search capabilities, giving you the ability to quickly and easily curate your photos and create beautiful digital albums.
But it's not perfect, due primarily to the metadata issue noted above. Few sites do allow this but those that do are noted below.
It is for this reason that we suggest either first correcting any "date taken" data, or using a site like MemoryWeb, Forever, Apple Photos or other cloud program for those photos that do not have correct dates as these WILL embed this data in the photo. This date issue is most often found with scanned or heritage photos.
Here's are a few of the reasons we recommend it:
Easy to add to your phone and upload all photos and videos and synchronize on all connected platforms
Free unlimited storage for all your photos (to be limited to 15GB on June 1, 2021). But photos uploaded before then are free to stay there. See note at the very bottom of this page for clarification on 2021 cost changes.)
Full size photo storage if you purchase a Google Cloud subscription
Lots of smart AI features such as facial recognition and auto-generated albums
Added benefits for use with Collectionaire:
Super easy to create and add to Shared Albums for indexing in Collectionaire, and can include video snippets
Google Photos albums provide a thumbnail photo for your Collection pages
Cost: Free, unlimited storage for photos up to 16 megapixels and videos up to 1080p resolution. (Great for photos and short videos. Not sure about long-form home movies but doubt it at this point.)
Other Good Photo Sites
MemoryWeb - An excellent photo storage platform. It's especially good for older heritage or scanned photos as one can add metadata to the photo through the program itself. We use MemoryWeb for scanned photos and Google Photos for those with dates embedded when the photo was taken.
Metadata added to photo in app stays with photo (awesome feature)
Allows approximate dates
Sort photos by year and month
Easy to create and share Albums
Easy to sort Albums by date and date added
Search includes file name, caption, people, location or album (keyword coming soon)
A heritage photo with can be set to "flip" back and forth showing the image and any writing on the back (awesome feature).
Less good:
Can't store videos
Can't rotate photos within app.
Does not allow full screen views or ability to zoom in on a photo
Permanent.org - Along with the two noted above, appears to be in the top tier of "permanent" storage solutions so that you don't need to worry if they will change the way they store and share your photos.
It is a one-time-pay-as-you-need app. You pay $10 for every gigabyte of storage needed... a great concept. And you own that storage "forever".
Allows storage and streaming of videos (this is fantastic)
Allows in-app Metadata editing
Easy to create folders and subfolders to organize
Easy to sort Albums
Allows storage of videos
Less good:
No edit features in the app, so get them right... orientation, color, etc. (except for adding metadata dates and descriptions) before uploading
Major Tip:
Permanent has two "libraries" within each archive... Private and Public. "Public" doesn't mean that anyone can see your files. It only means you can share them publicly if you wish. No one will see your files unless you share with them. So we recommend that you upload photos just to Public and you can designate viewing permissions within Collectionaire.
Apple Photos - Photos is obviously used by tens of millions of users and works very well with Collectionaire.
Good facial recognition and AI features
Allows photos and videos
Good presentation
Good automatic backup of photos and syncing on all connected platforms
Metadata can be exported with photo (make certain to use the "File > Export" function)
Good slide show algorithm which we see as the best single feature of any cloud photo app
Less good:
It takes a few more steps to create Shared Albums for use in Collectionaire
Shared Albums are listed in the order created... most recent first. If one has dozens of Shared Albums it can become harder to organize them.
It won't provide a preview thumbnail image and needs to be created separately (but quite easy at about 10 seconds per image once you do a few).
Flickr - Flickr is an excellent photo storage site that works very well with Collectionaire. It has all the basics…
Great presentation of photos and albums
Allows upload of photos and short videos
Good sharing and provides thumbnail and share links
Less good:
Primarily designed for professional photographers rather than private family use.
No facial recognition or other AI features
When photo is downloaded out of Flickr, the photo file name is lost
When downloaded, metadata like "date taken" that is changed in Flickr is not added to the actual photo file
Cost: If more than about 1000 photos, you'll need a Pro account, which is about $50/year as of this post.
Forever - An excellent photo storage platform.
Metadata added to photo in app stays with photo
Search photos by year, month and tag
Easy to create and share Albums
Easy to sort Albums by date and date added
Less good:
To many, it considered expensive
Allows storage of videos but they can't be viewed without downloading unless user pays an additional monthly fee.
Amazon Photos – Amazon offers free unlimited photo storage for Prime members. Many love the site. It organizes both your Photos and Albums by date taken or date uploaded, and Albums can be shared with Collectionaire.
Good points:
Great for displaying photos the Echo Show and FireTV devices. Some use it for extra redundancy and for auto display on Amazon devices.
Less good:
Metadata in photos uploaded is still maintained in the file, but Amazon Photos cannot search for it.
Getting dates correct with scanned photos has been problematic for some. This is called Metadata so try a few photos with "date taken" set correctly for the scanned photos and see how they upload to Amazon Photos.
Metadata such as dates and descriptions, if added within Amazon Photos, do not stay with the image when exported.
One other concern is that when Albums are shared with a guest viewer, the app works harder than most to "upsell" the viewer into using Amazon Photos, so the shared album is not a beautiful presentation such as we find in most photo sites. We suggest uploading a few photos and testing the Album-sharing function to see if it is acceptable to you.
OneDrive - This is an excellent all-purpose site used by many Collectionaire subscribers.
Shutterfly - Primarily created it seems for creating personalized gifts, it's actually a great site to create shareable albums and manage your photos.
Easy ot upload and can pull in photos from Google Photos, Facebook and Instagram
Albums easy to create and can be sorted by date uploaded and alphabetically
Photos viewed via shared albums are full screen and beautiful
Less good:
Can't upload videos, and these days short videos are a big part of your photo collection.
We don't know if their metadata when added within the app can be exported with a photo, but it appears the photo date does not get embedded into the "Date Taken" field.
DropBox - This is a general-purpose cloud site, somewhat like Google Drive or Amazon Drive, but is still an excellent photo storage site that works well with Collectionaire. It has all the basics…
Good presentation of photos and albums
Good organizing and sharing features
Good automatic backup of files
Less good:
Does not provide thumbnail images for Albums so these need to be generated manually
SmugMug – SmugMug has many great features, as noted below. For use with Collectionaire we have only one concern. SmugMug is the only cloud photo site wherein if you change the location of a Gallery, the share link also changes. In these cases you'd need to recreate and reenter the link, which can be frustrating. But with a good and disciplined system to not change links (we recommend such in our help section SmugMug – Creating Galleries and Share Links), this can be a great photo site for Collectionaire.
One can easily "mimick" their nested folder structure found on a computer or hard drive by simply dragging folders into the Upload area.
Very easy to create Galleries (their term for Albums or Shared Albums) and link these albums to Collectionaire.
You can also easily move or copy images from one Gallery to another. And there are many other great features.
Less good:
Date Taken cannot be changed in the app. It needs to be linked to a program like Lightroom
If Galleries are moved, the link URL changes. So one must be very careful using this with Collectionaire. Please see note above.
Permanent.org - A promising new photo cloud site.
Easy to create
Easy to sort Albums
Allows storage of videos
Less good
if you share an album, the guest viewer MUST first create an account with Permanent.org before they can view your album. This is a significant drawback.
Other Cloud Storage Options
For your photos, we highly recommend using a site dedicated to photos, such as those noted above, rather than a general purpose cloud storage and sharing site such as Google Drive, Amazon Drive, Box, etc. While some of these sites are the best sites for managing your home movies, they do not have the rich presentations and photo-centric features of those sites noted above.
Please see the Help & Support topics in this Category for options.
Google Photos price change info, per CNet in Nov 2020:
Google Photos is ending its unlimited free storage policy for photos and videos, Google said Wednesday in a blog post. After June 1, 2021, any new photos and videos you upload will count toward the free 15GB of storage that comes with every Google account. But don't worry: Any photos or videos you've uploaded before that day won't be part of the cap.
The move is meant to encourage people to sign up for Google's storage subscription service, Google One. Google One plans start at $2 a month in the US for 100GB of storage and other features, like Google Store discounts.