Noting a person as having "a story of significance"
There may be a person in your ancestry that has a story that you want viewers of your collection to see. It could, for example, be a person who made a significant geographical move, had achievements that are of interest, or other reason.
You can bring attention to this person by marking them on your tree as a "person with a story of significance." Doing so puts turns the circle below their tree position from brown to yellow, as shown below: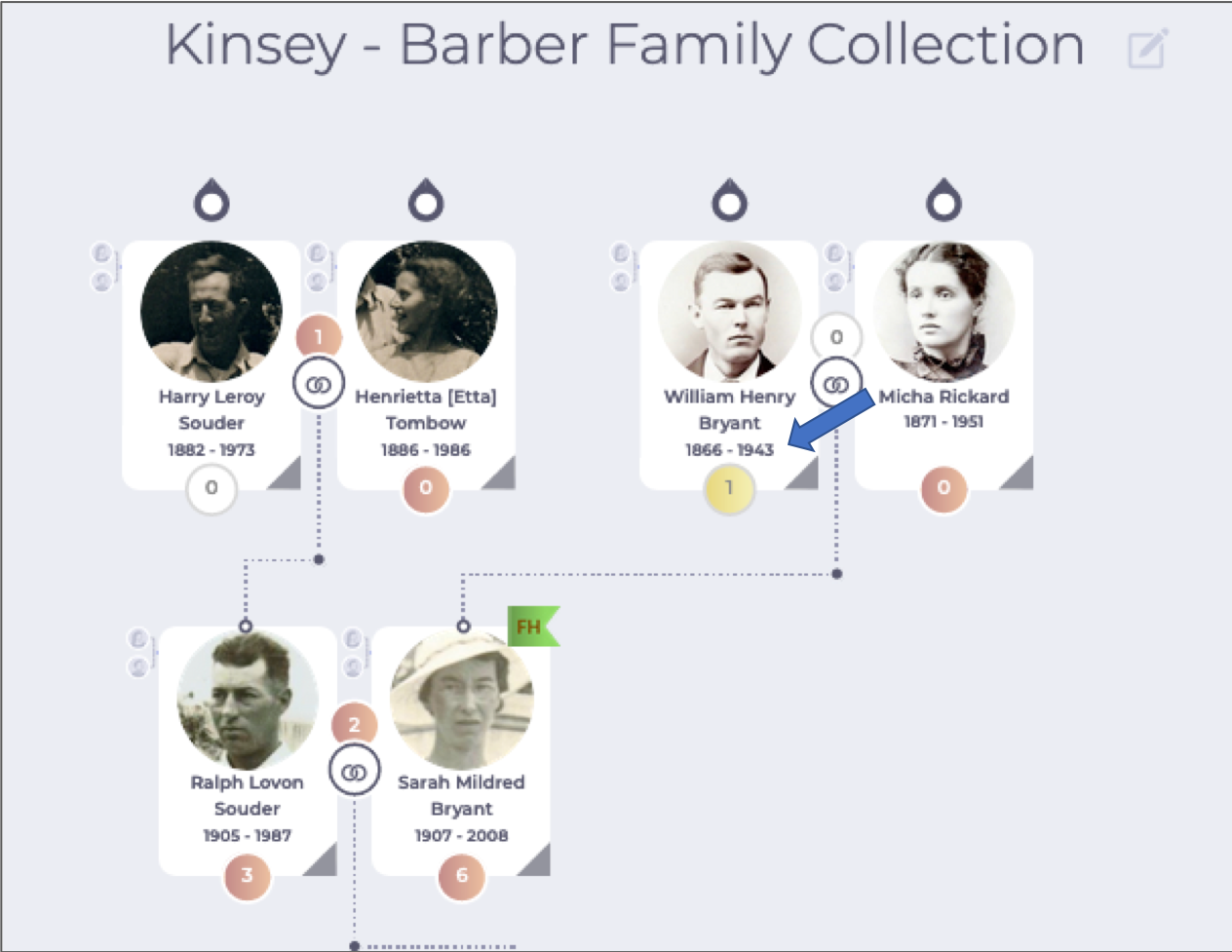 Here is how to do it:
Put the tree into Edit Tree Mode (click three dots in top left corner of tree).

Click on the person that is to be noted.

Click on Advanced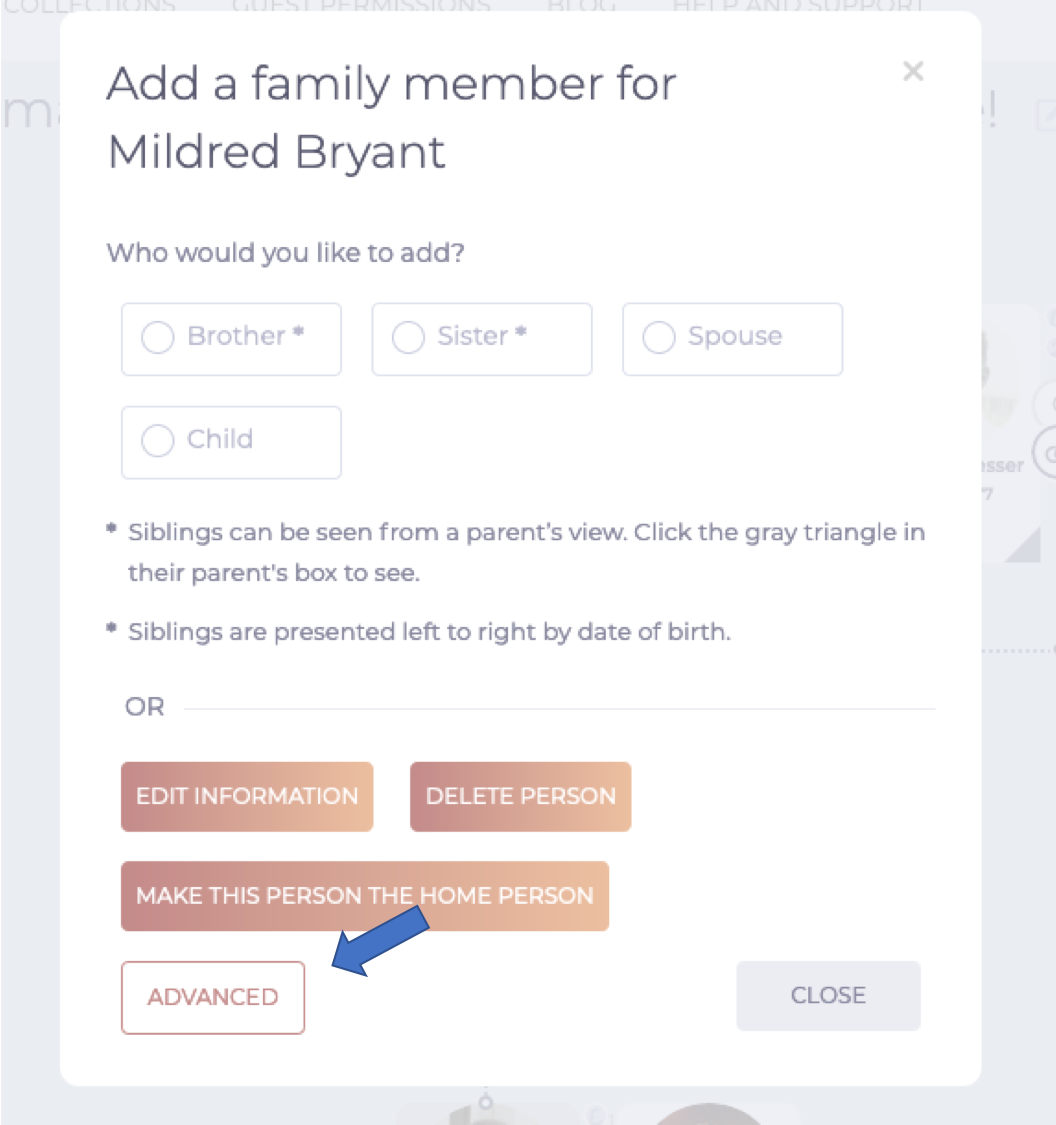 Turn on Denote This Person as Having a Story of Significance.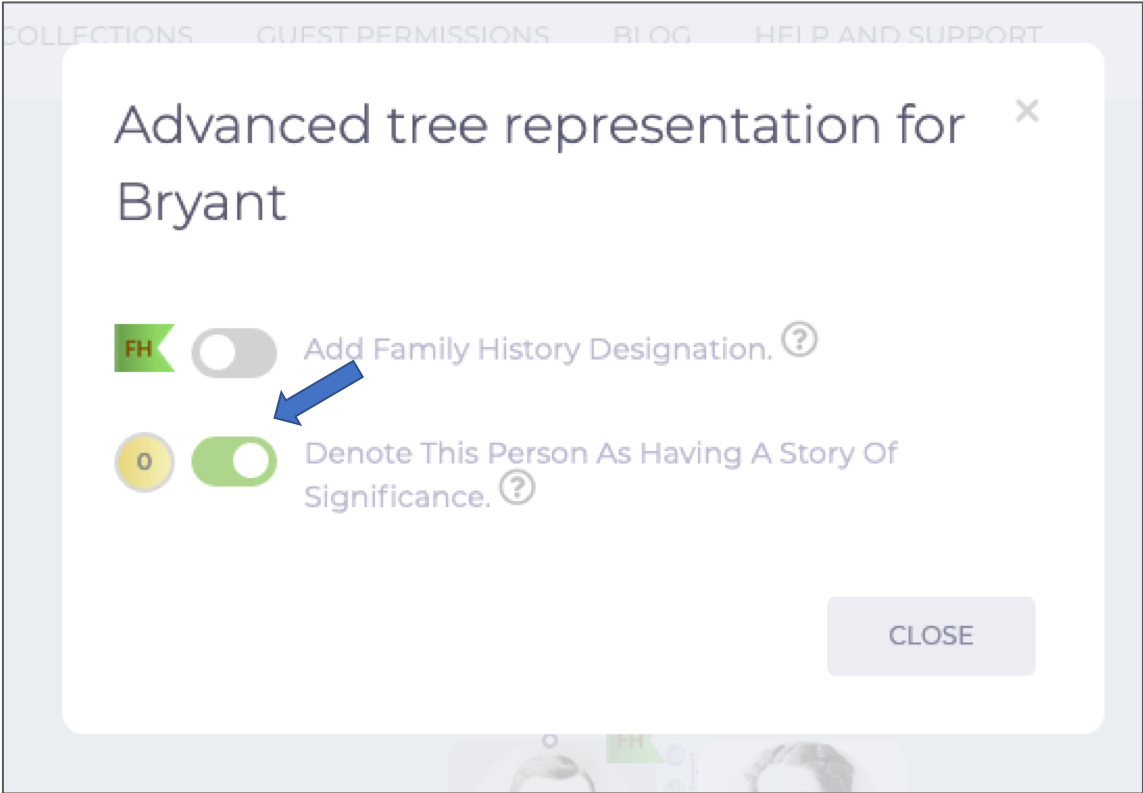 The circle below their position on the tree will change from brown to yellow.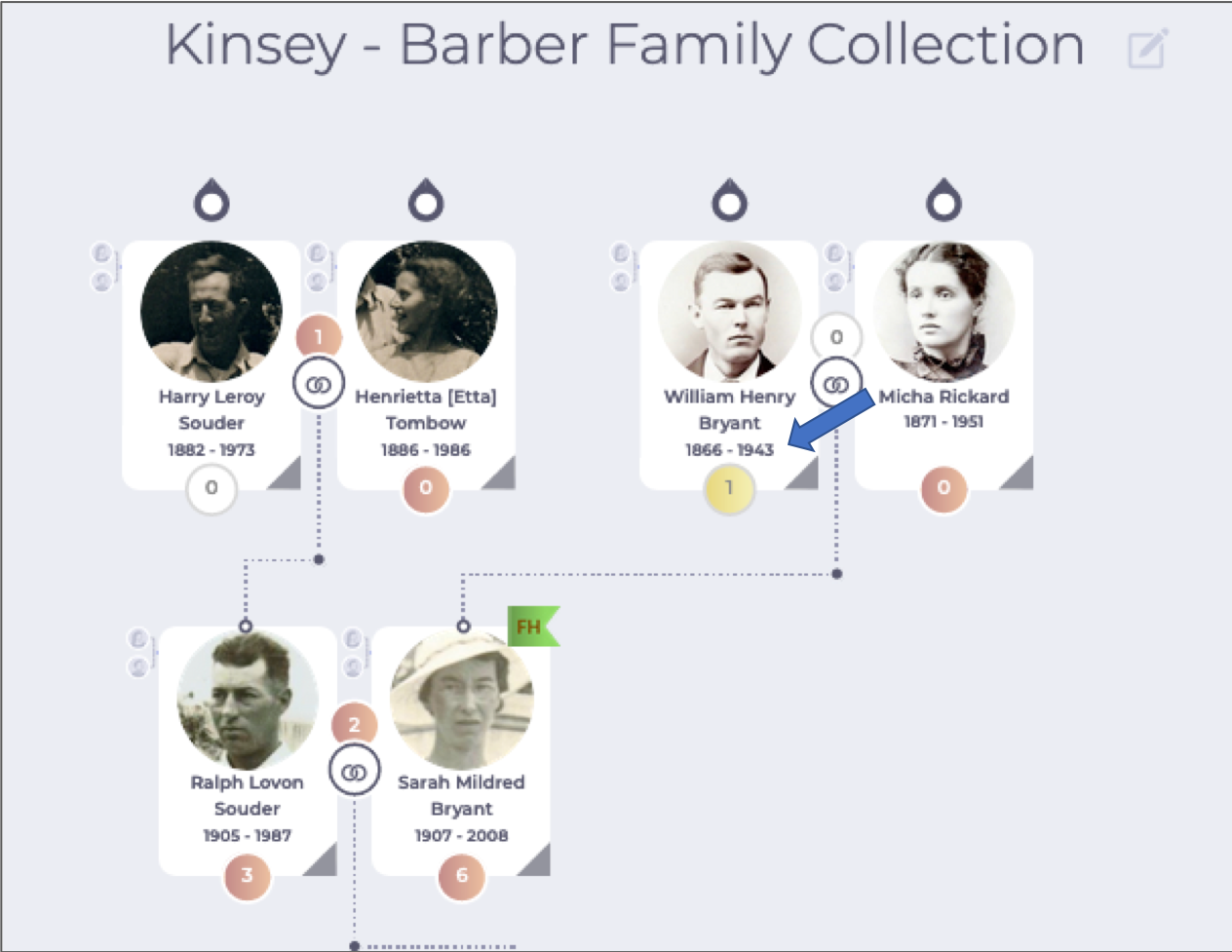 Click EXIT FROM TREE EDITING MODE